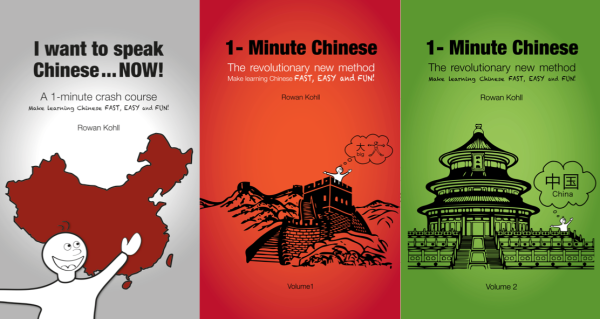 The 1-Minute Chinese Series

I Want To Learn Chinese...NOW!

Rowan loves writing, and has lots of plans for more books!

At the moment, two of them are in production: 1-Minute Chinese Book 3 and The Monkey King, a retelling of the classic Chinese superhero story.

Written by a foreigner for foreigners, the 1-Minute Chinese books will give you all the things you need to know about reading, writing and speaking Chinese.

The books are entirely FREE, and positive and helpful reviews are much appreciated!

A crash course book, specially written for people who want to start speaking Chinese straight away!